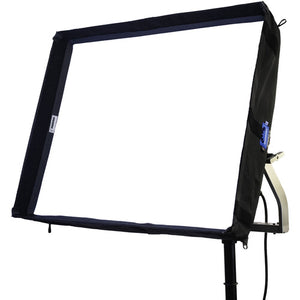 Key Features
Designed for Creamsource Vortex4
23.5 x 31 x 17" Dimensions
15 x 15 x 1.5" Mounting Frame
Full and Half Cloth Front Screens
Storage Sack
Robust Construction for Durability
Handcrafted Quality
Made in the USA. This Small Lightbank Kit with Frame from Chimera is designed for use with the Creamsource Vortex4 LED light. The 23.5 x 31 x 17" softbox comes with full and half front diffusion screens and is handcrafted in the USA with a robust construction for durability. Also included is a 15 x 15 x 1.5" mounting frame, an inner baffle, and support poles. A carry sack is included for transport and storage.