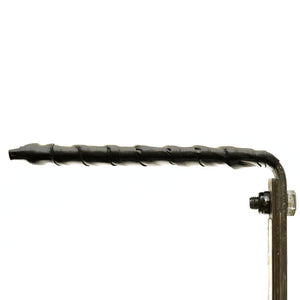 Tadashi TGrip Ribbed
The TGrip Ribbed is contoured clothlike tape that is wrapped around a camera handle. This camera accessory will add an ergonomic and grippy feel to your camera rig.  


Ideal for non contoured and DIY style handles.


Non slip grippy feel.


Sweat absorbent.


Maximized comfort.


Works great on homemade rigs and handles such as The Cam Caddie Scorpion.  
Size: unrolls to 28 inches in length.