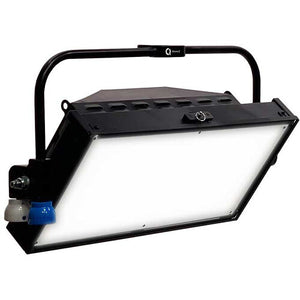 Key Features
Pole Operated Yoke for Panning & Tilting
Measures 28.1 x 16"
Weights 6.8 lb
29mm Spigot Included
The Pole-Operated Yoke from CHROMA-Q is specifically designed to work with the brand's Space Force onebytwo LED light. It allows panning and tilting adjustments when the light is mounted from overhead. This 28.1 x 16" yoke has three main components: two direct-drive gearboxes and a pivot housing separated by two formed tubes. A 29mm spigot is included for convenience.