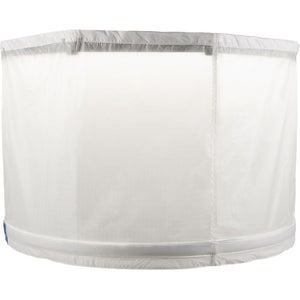 Key Features
For Use with Space Force Octo Fixture
Softens Light Output
Horizontal Spread
Includes Half Diffusion Filter
This Skirt/Silk from CHROMA-Q is designed to cast a soft diffused light when used with the Space Force Octo fixture. It effectively diffuses the light and spreads it horizontally. A half diffusion filter is also included for use with the skirt.