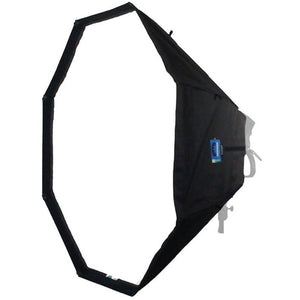 Key Features
5' Lightbank Sofbox with Frame
Full & Half Chimera Cloth Front Screens
Inner Baffle
Cloth Bag
Made In USA. The Octa 5 Lightbank Kit for the Aputure Nova P600c light features a 5' softbox with a frame. The frame has rails that slide into openings on the sides of the light. The kit also includes full and half Chimera cloth front screens, an inner baffle, and a cloth bag that fits all the kit contents except the frame.