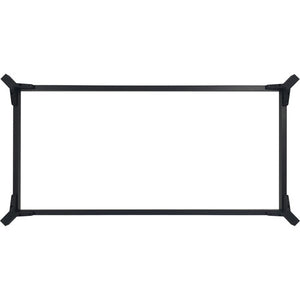 Key Features
Replacement Part
Allows Mounting of 1 x 2' Lantern
Compatible with Litepanels Gemini
Compatible with Fluotec CineLight 60
Aluminum and Steel Construction. This mounting Frame for Gemini and CineLight 60 Lantern from Chimera can be used as a spare or replacement for the one that comes with the 1 x 2' Chimera Lantern for the Litepanels Gemini and the Fluotec CineLight 60. The frame has aluminum and steel construction and slips into the light's accessory holder to support the lantern.